Ticket to Ride: Equestria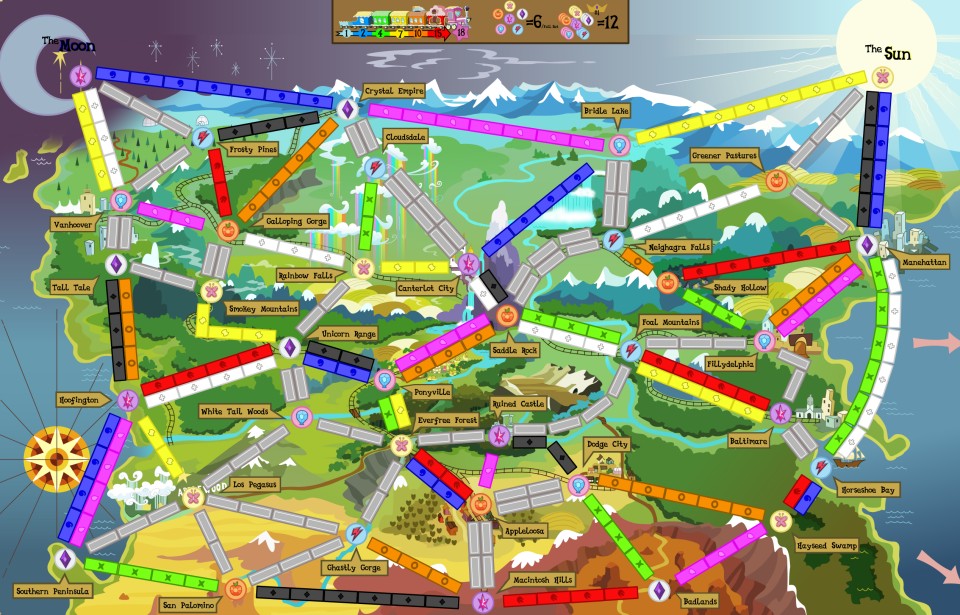 Welcome, friends!
What is Ticket to Ride? TTR is a popular modern board game, in which players build trains along tracks to connect their locations across the countryside. Compete by claiming routes and completing your destination tickets to score points.
What is Ticket to Ride: Equestria? This is a homemade map expansion for TTR, depicting the world of Equestria as featured in My Little Pony: Friendship is Magic.
What do I need to play? You need an original published copy of a Ticket to Ride board game for the train components and cards. You can use the original USA set, Europe, or Nordic Countries. You'll also need to print the Equestria map and ticket cards available here.
How is there a train to the Moon? Royal princess magic. Also for the Sun.