You will need to print the following components for Ticket to Ride: Equestria.
1. Map
Print the included map file, at a size of 30 x 20 inches. Your local print shop may be able to do large-format printing on a single sheet of paper or cardstock. Or you can print on normal-sized sheets of paper and assemble the board yourself. There is actually an easy way to print the large image using Microsoft Paint, of all things: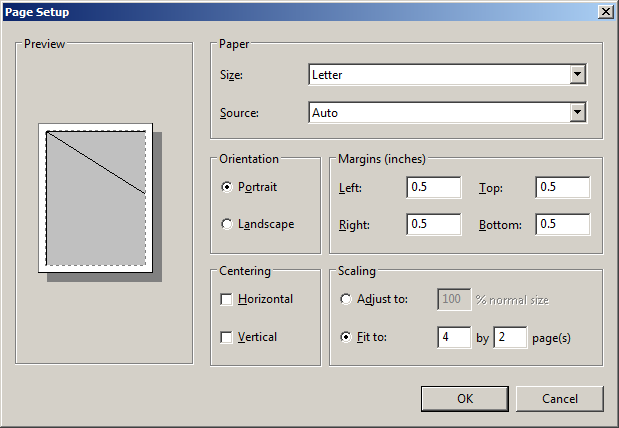 In the page setup dialog, use Letter size paper, Portrait orientation, 0.5 inch margins on all sides, and set the "Fit to" option to 4 by 2 pages. This will come out at just the right size.
Once you have this printed, you can assemble the board. You can simply tape or glue the sheets together, or use this method: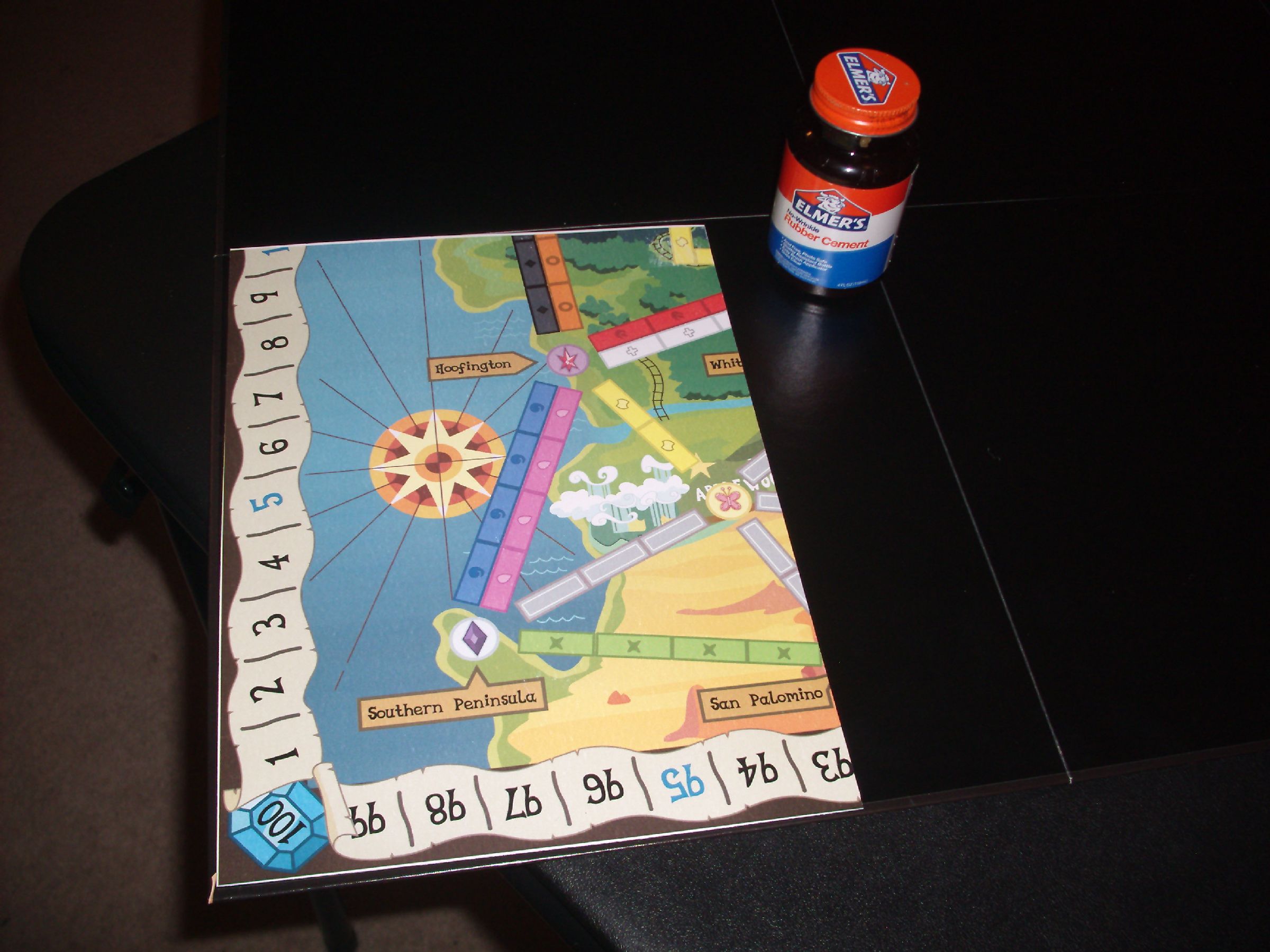 You can mount the custom printed map to the back side of your existing Ticket to Ride board! Just cut off the margins of the paper and position it appropriately. Rubber cement works well. Apply a light coat across the entire sheet of paper, press, and let dry.
2. Tickets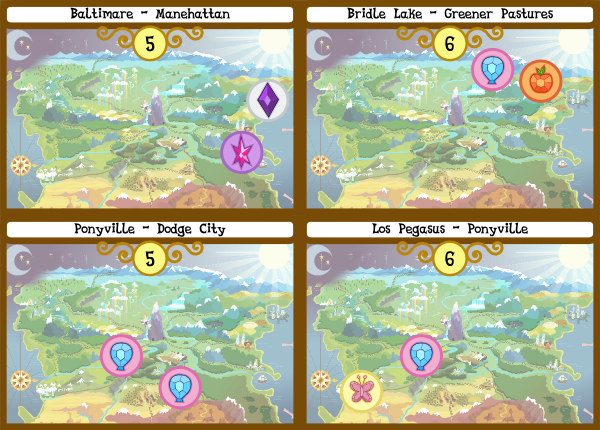 Print the included file of tickets. There are 48 tickets across 6 pages. Cut them out to card size. We recommend putting them into standard card sleeves (available at any gaming store) for ease of handling and shuffling.
3. Elements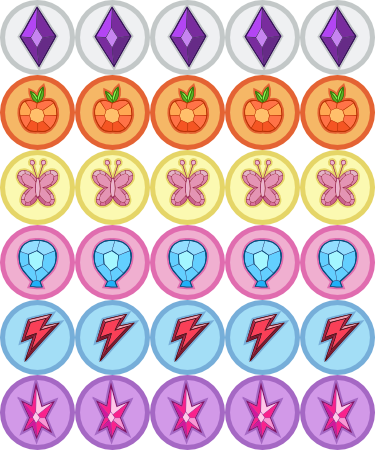 Print the included file of the Elements of Harmony icons. We recommend printing about 5 copies of it on cardstock, and printing on both sides of the page so the chits will come out double-sided. Cut these out as well. When you're all done, your components will look like this.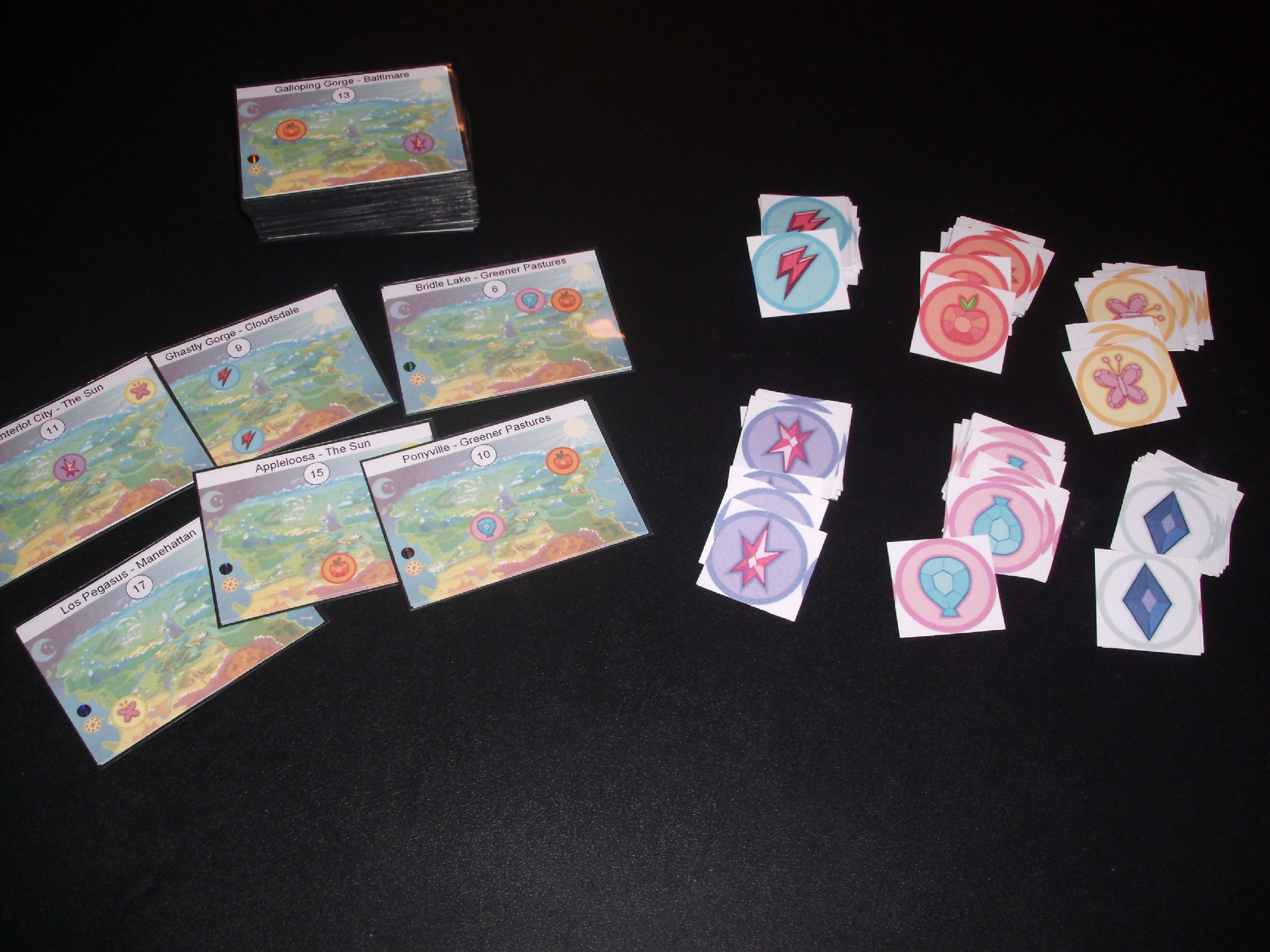 The element chits are optional but recommended, see the gameplay page for details.